Amongst other student conferences, ISWI stands out for its extensive thematic portion, which revolves around a central topic and consists of small-group works, discussions, lectures and debates on the topic. The topic itself is usually inspired by current conflicts and areas of tension as well as global developments. The main aim is to give participants from all over the world the possibility to get to know each other, exchange their opinions and work on potential solutions, independently of their personal, social or cultural background.
To provide deeper insights into certain aspects of the topic, and to inspire the group work and further discussion, we host experts, institutions, NGOs, and activists at each ISWI. To give lectures and conduct workshops during the conference, we invite speakers from all over the world who are well-known for their experience and work.
For ISWI 2023, there will be several keynote lectures and panel discussions focusing on certain key aspects of the topic 'Knowledge, Information and Data'. The official language of the conference is English.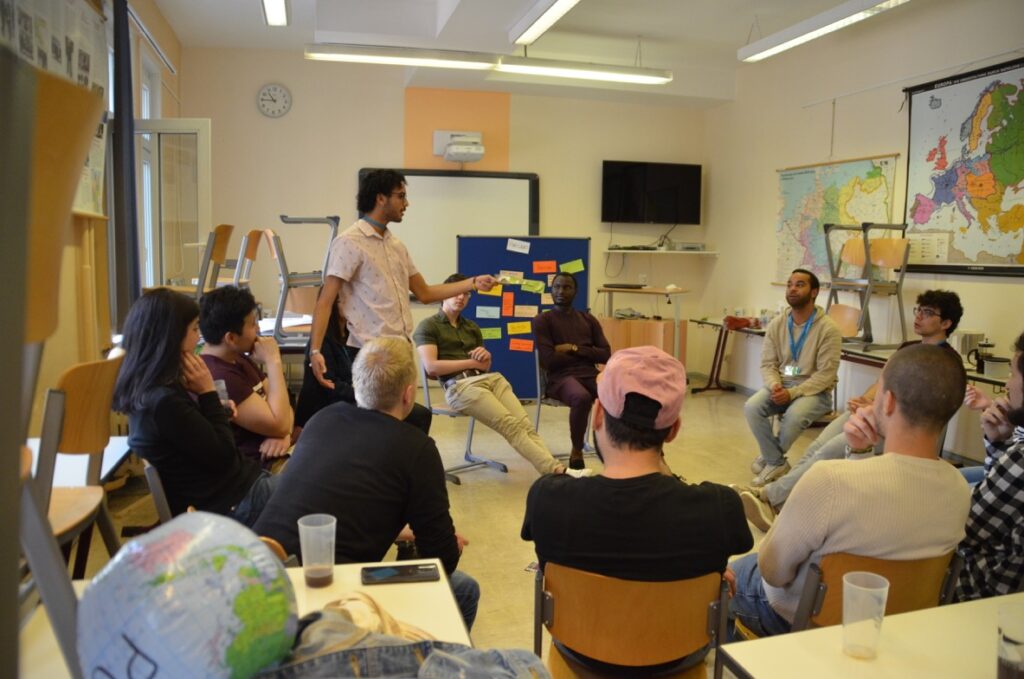 The essential part of the thematic program of ISWI will be the group work. You'll be able dive deep into one aspect of the ISWI 2023 topic and discuss it with students from all around the world, each bringing their specific point of view into the discussion. Besides the in-person group work, we plan to have specific online groups for people who couldn't travel to Ilmenau.
The group work will be only accessible for invited participants of ISWI 2023!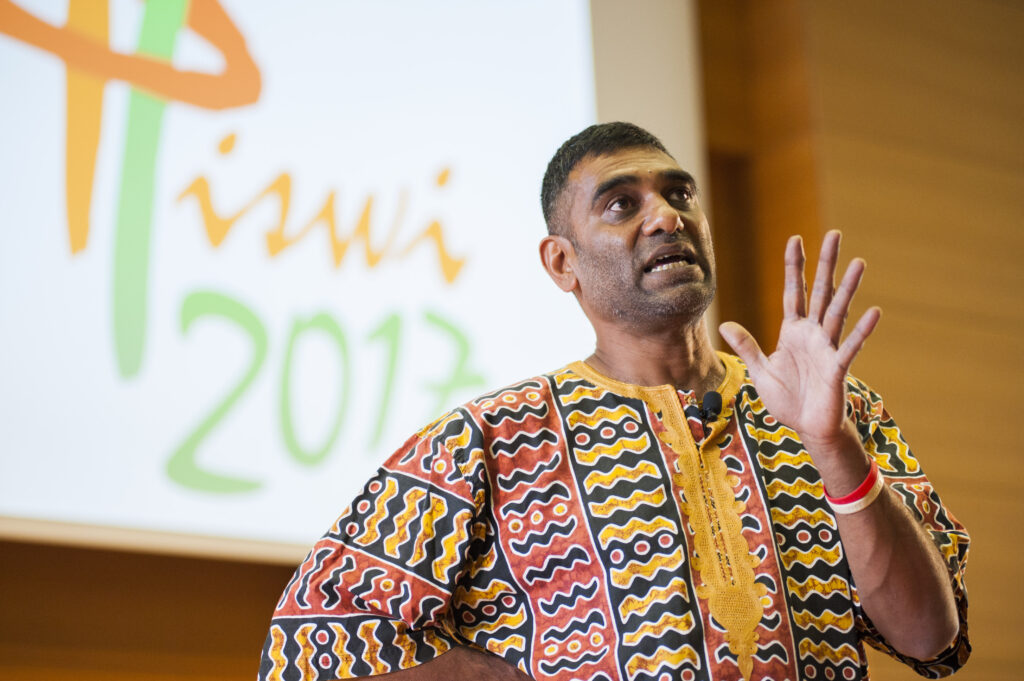 Keynotes & Panel Discussions
Get excited and dive with our notable speakers from all over the world into the topic of ISWI 2023. During the Week we will offer several keynotes and panel discussion that focus on different aspects of the topic of "Knowledge, Information and Data". The speakers and panelists will be announced before the conference.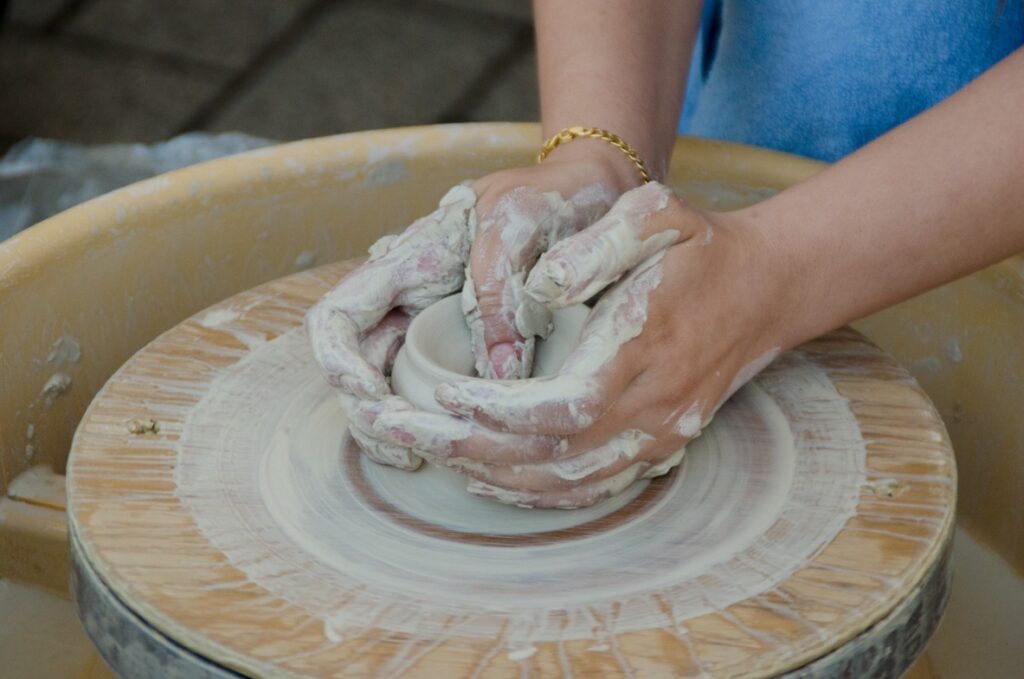 We organize workshops so everyone can learn new skills. Everyone will have a chance to participate in two workshops. For example, you can learn the basics of the German language, practice mobile photography and music, build something with Lego. You will get to know more about protecting forests and meadows, organising a conference or creating a podcast. These and many more workshops, which we prepared for you, are open to everyone and do not require any previous knowledge.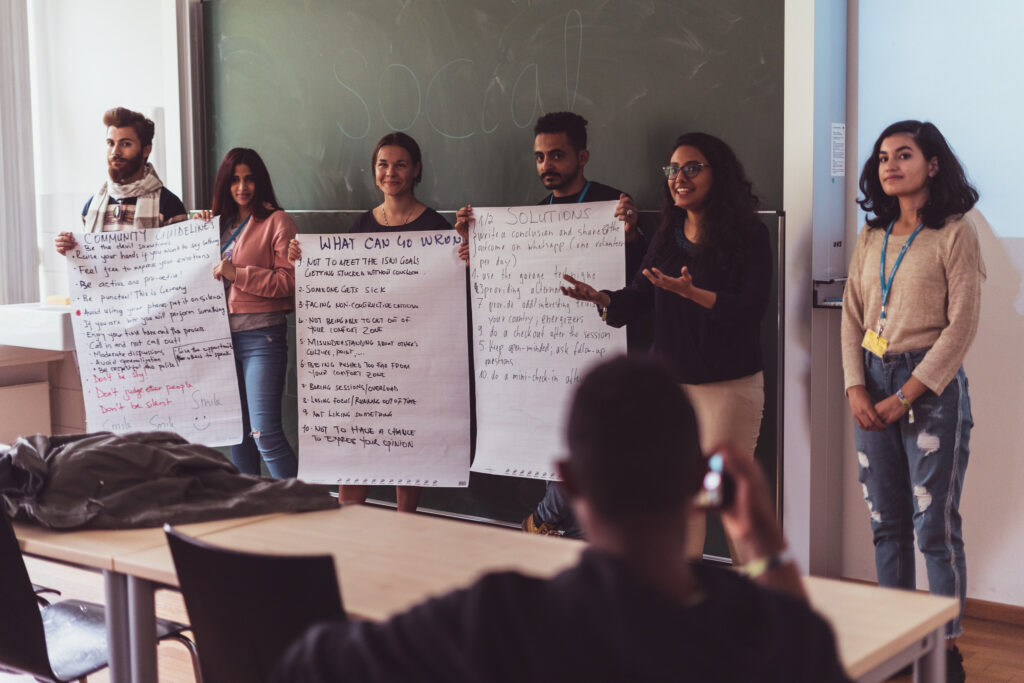 During the final day of Groupwork, you will have the opportunity to share the key points of discussion and outcomes of your Groupwork. This is also a chance to learn about how discussions were shaped within other groups. You can showcase your mindmaps and posters, talk one-on-one, or hold a formal presentation. Everyone is encouraged to engage and participate in these insightful final presentations!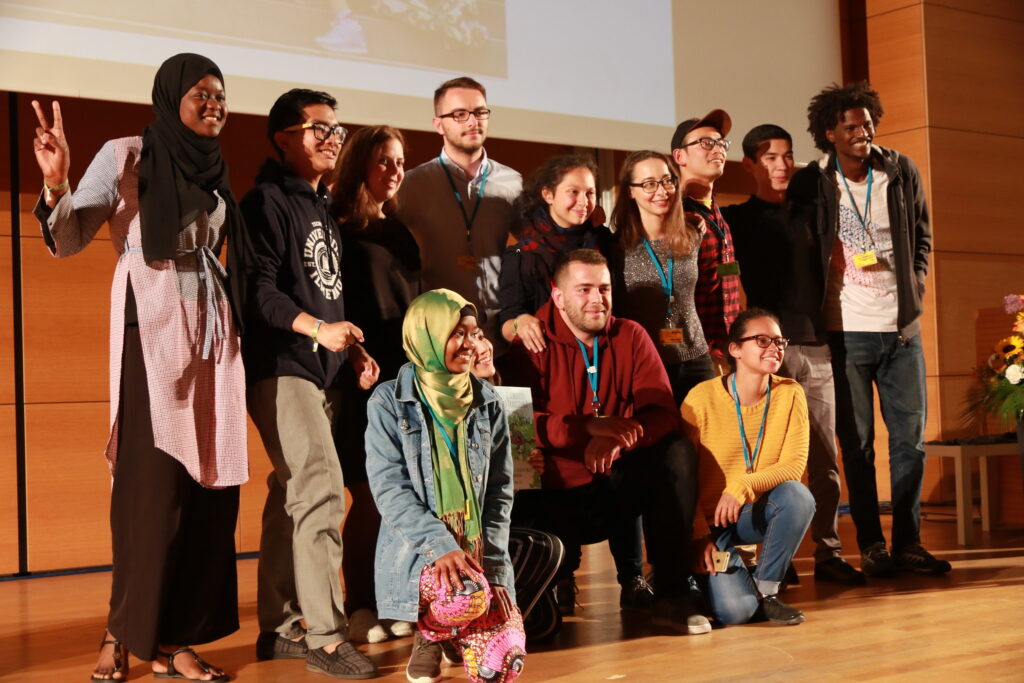 All working groups will get an opportunity on Friday afternoon to share their outcomes, concepts, and topics of discussion in public group work, speeches, or demonstrations. Learn about the progress made by other groups throughout the week and engage in discussions with them. The event will culminate with performances by our artistic groups, where everyone involved can reminisce about the past days and reflect on their experiences during ISWI 2023.
After the Closing Ceremony, you will have time to personally say goodbye to everyone and exchange contact details to keep in touch.