Panel discussion "Investigative Journalism"
Investigative Journalism is one of the most critical forms of journalism as it often uncovers our society's social and political problems. In many countries, journalists can work freely, but people with different opinions try to silence them with violence or death threats. At the same time, they bear significant responsibilities as they have to deal with sources like whistleblowers whose identities need to be protected. Every fact and piece of information in their work needs to be fact-checked, or else they could lose their trustworthiness. How can we make the job of investigative journalists safer? There are new ways, like digital investigative journalism. Is this a safer way of doing the job?
This discussion will be available as livestream at https://www.istuff.de/live/
Jun.-Prof. Dr. Jessica Kunert is junior professor for innovation and gender studies at the University Mainz. Her research focuses on the working conditions of (investigative) journalists and on the impact of digital innovations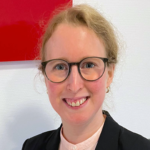 Sylke Gruhnwald is an investigative reporter currently based in Switzerland.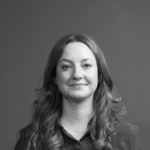 Elena Loginova is an investigative journalist from Ukraine, who is working for the "Organized Crime and Corruption Reporting Project" (OCCRP). She has already been involved in big and prominent investigations like the Paradise or Pandora Papers.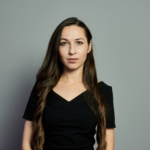 Keynotes and Discussions at Dies Academicus
This session will focus on the topic of artificial intelligence and ethics. "AI" is currently one of the most used buzz words and there are big discussions if the extensive use of AI is ethical. In two keynotes the topic of AI will be anlysed from different points of views.
The keynotes will be available as livestream at https://www.istuff.de/live/
Many students especially in the field of computer science currently study how to use AI to fix certain issues in different fields. But is the current way of education about artificial intelligence sufficient? With the usage of AI comes also a big responsibility to use it in an unharmful way, so it provides good to society and doesn't harm the individual rights of people. Should the ethics in its usage be a big part in the education of AI? Prof. Ute Schmid from the University of Bamberg will talk about possibilities and ways to improve education about artificial intelligence.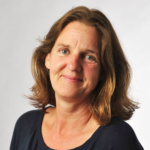 Afterwards the discussion will move to the field of our judicial system. In courts the usage of AI to make decisions is highly controversial. That's why Dr. Daniel L. Chen from the University of Toulouse proposes to use AI in our judicial system to review decisions instead of making them. He will discuss whether artificial intelligence could be of help to recognize biases in decisions of judges.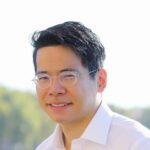 Fishbowl discussion on "How to build a civil society"
A fishbowl discussion will be held to discuss civil society and its significance in social and political issues. The conference will focus on specific topics related to civil society and politics, including human rights, democracy, and social justice. This public discussion aims to encourage commitment and participation on these topics, with the audience playing a crucial role by engaging with the speakers and questioning the points being discussed.
The event will take place in a circular setup, where both speakers and participants can feel comfortable sharing ideas with each other.
This discussion will be available as livestream at https://www.istuff.de/live/
Keynote Lecture: Scientific Storytelling
During the Keynote lecture, palaeontologist and science communicator Gabriel Philip Santos will share his insights and experiences on how to use storytelling to effectively communicate science and engage audiences. He will also teach the audience possible ways to rethink the use of words and storytelling to better connect with audiences, broaden perspectives, and share science effectively.
This keynote will be available as livestream at https://www.istuff.de/live/