Culture – Culture is diverse and can be experienced in different ways. Culture can be defined and understood very broadly. The ISWI adopts the concept of culture and organizes various events under the aspect of "cultural events". Different aspects of culture are illuminated, but all events have the same goal: they connect visitors in different ways. Be it through sport, food, music or craftsmanship – visitors have the opportunity to interact with each other and deal with the big ISWI 2023 topic of "Knowledge, Information and Data" in the context of cultural events.
The official language of the conference is English. But in many cultural events, language, a man-made construction, will play a less important role. Sport and music are e.g. also types of languages that allow visitors and participants to communicate with each other.
With this in mind, we cordially invite everyone to be a part of the ISWI and breathe life into the cultural events.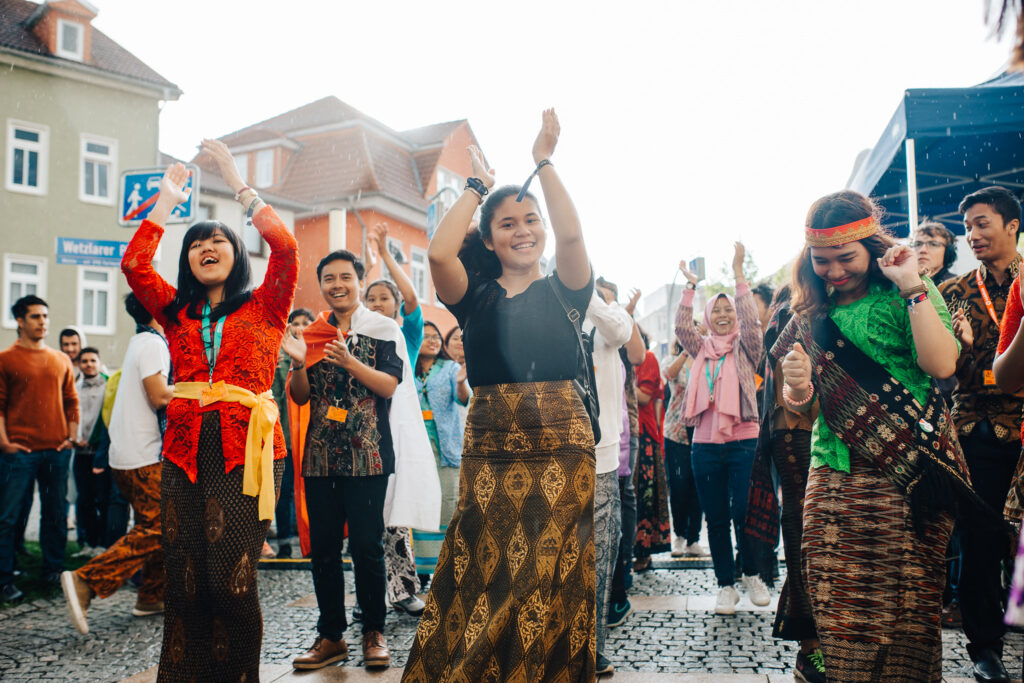 We invite you to celebrate the beginning of ISWI 2023 with a lot of dance, music and costumes. Therefore, we organise our intercultural carnival from our main campus to the city with music carriages and you can be part of it. Just come along with your favorite outfit (traditional or avant-garde – wear what you like) and choose your favorite carriage – Bollywood, K-Pop, Latin, Afrobeats, Techno-Music; there will be something for everybody. On our way, we will have greeting words from the Mayor of Ilmenau and the deputy head of the county on the market place and end with the official opening at the World Food Festival at Wetzlarer Platz. So just join in and have fun!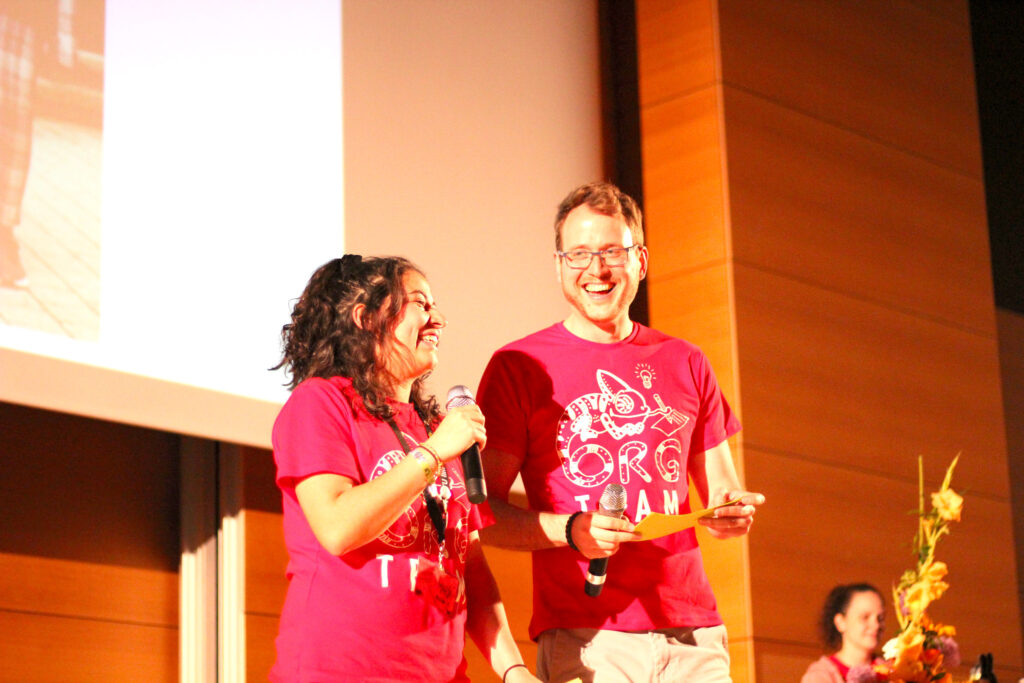 At the official Opening of the International Student Week in Ilmenau 2023, we will be coming together to celebrate the start of an interesting and exciting conference. All participants, Groupleaders, and guests of honour are invited.
You will be welcomed among others by:
Dr.Daniel Schultheiss (Mayor of Ilmenau)

Kay Tischer (Ilm-Kreis district)

Doren Denstädt (State of Thuringia)

Prof. Müller (Vice-President of TU Ilmenau)

Sofia, Niklas, Amir (ISWI board)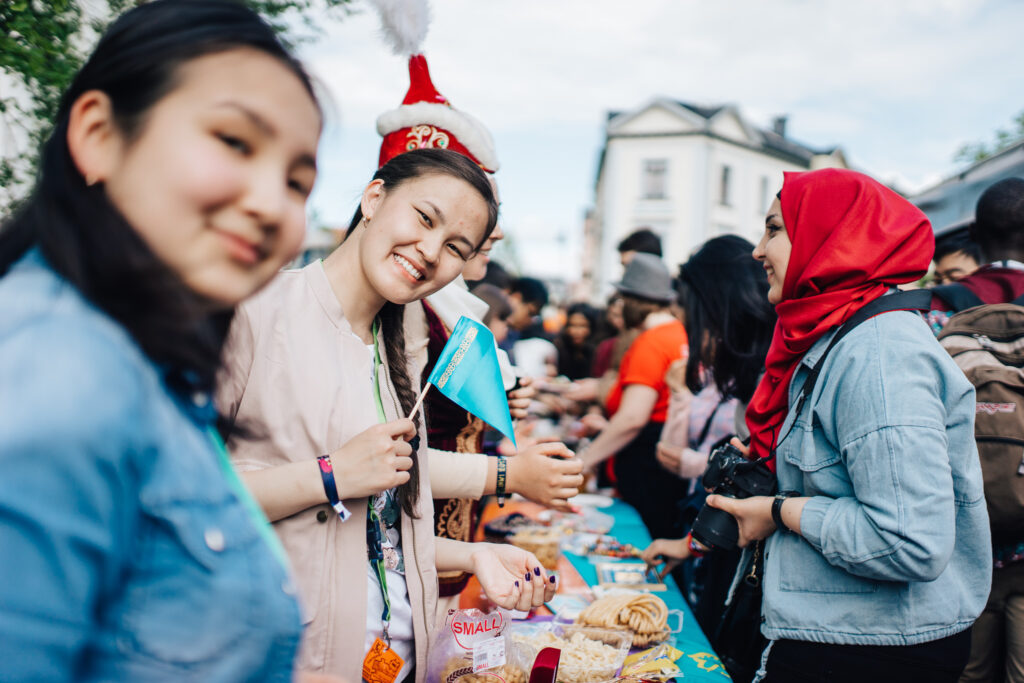 An exciting journey through world's cultures with plenty of tasty delicacies, traditional songs and dances – this is the World Food Festival. Meet interesting people from all over the world and dive deep into the culture of other countries. The ISWI World Food Festival invites you to present your country through regional outfits, pictures, traditional dishes, recipes, national music, dances etc. Visual, musical, and culinary impressions will merge together to create a unique experience. We are looking forward to seeing you!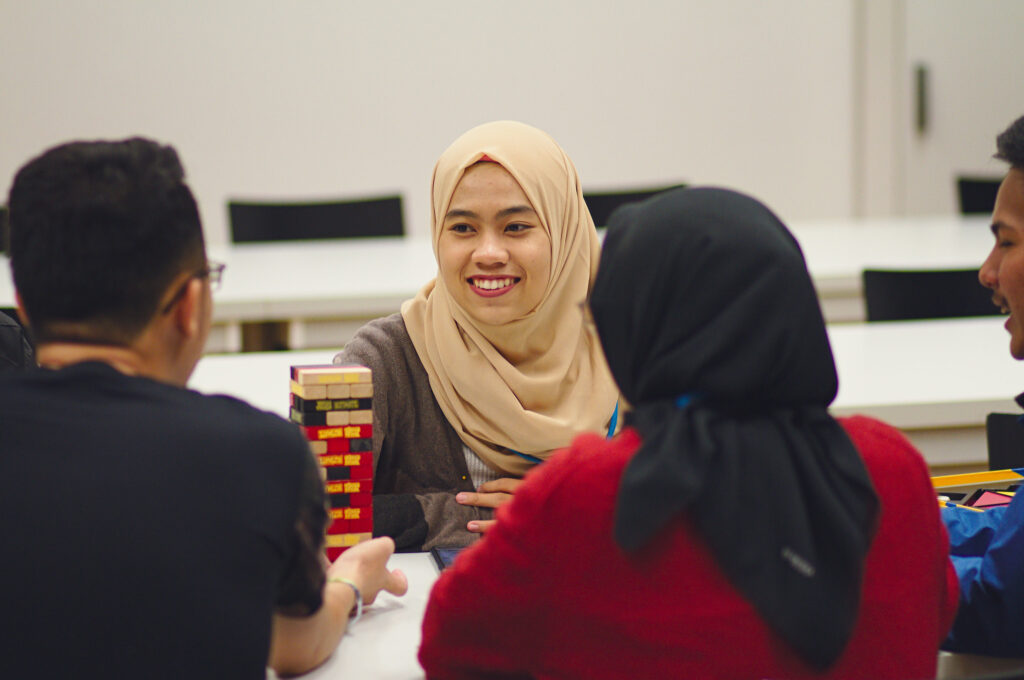 Do you enjoy interacting with others through strategy, communication or skill activities? Do you like to work as a team or get to know new people? If the answer is yes, then the intercultural board game night is for you. There will be games of all kinds (card games, video games, games of skill, themed games, language games). You don't need to be an expert – just come and we will learn together! Click here for more information.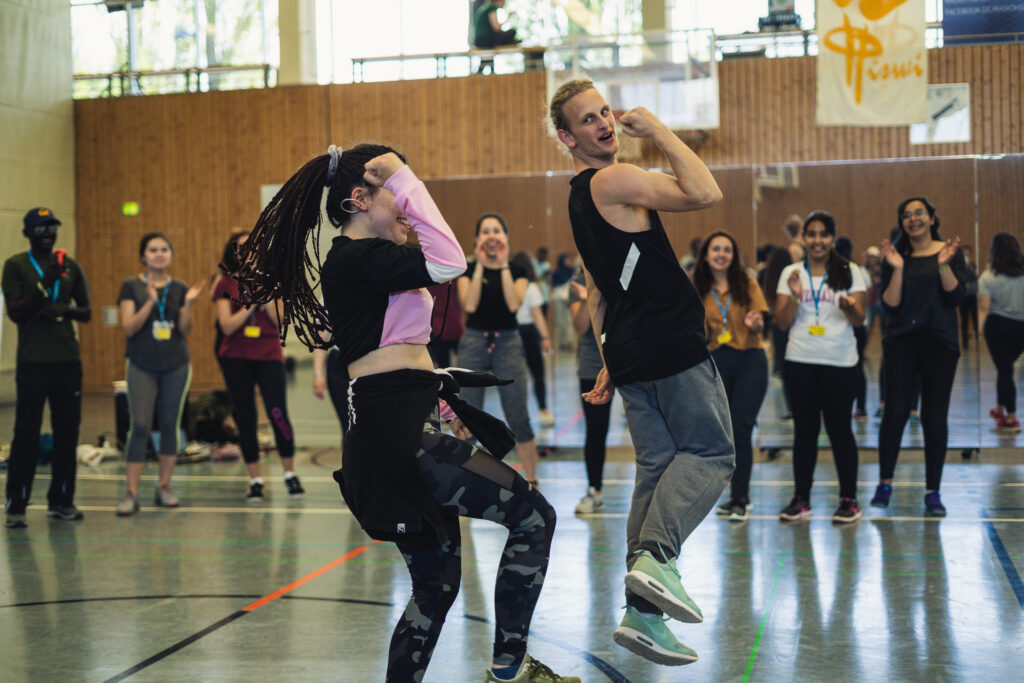 Intercultural Dance Night
Hey! Can you hear that? Yes, it is the sound of your feet and body with the sound of the music. It is your moment to let your feelings connect with your inner dancer. Bring your dancing shoes and let's dance, because dancing brings the people together. And even if you don't know the moves, we have the workshops to get them to you. Just come along and enjoy different music and dances from all around the world. Salsa, Bachata, K-pop, J-pop, Hiphop, Marinera, Waltz; traditional or new style – there is a whole world to explore. So, just join our dance instructors and get into it. Afterwards the dance party goes on in the student clubs (bc: Latin, bh: Zouk, bi: K-Pop / J-Pop).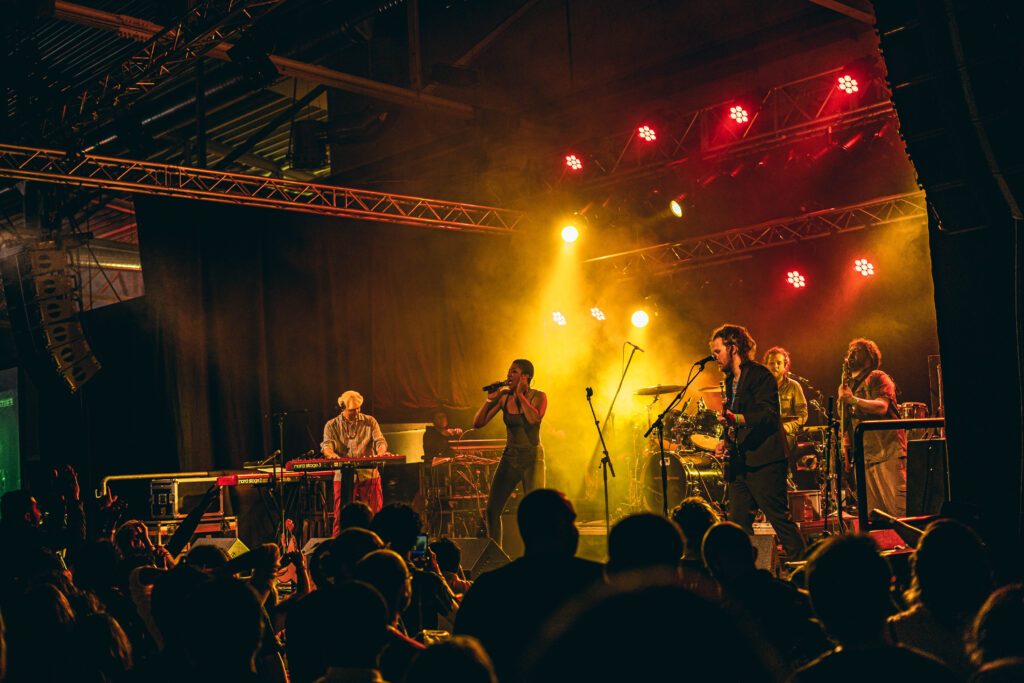 This event will make you swing your hips. Experience local and international bands and musicians in one evening. By listening and dancing to various bands you can easily get to know the other participants of ISWI and Ilmenau students.
The bands:
VeraJoy

(Jazz, Pop, Singer/

Songwriter)

Traumfresser (Cabaret, Punk, Rap)

Skyline Green (Ska, Dub, Reggae, Balkan, Funk, Salsa, Cumbia)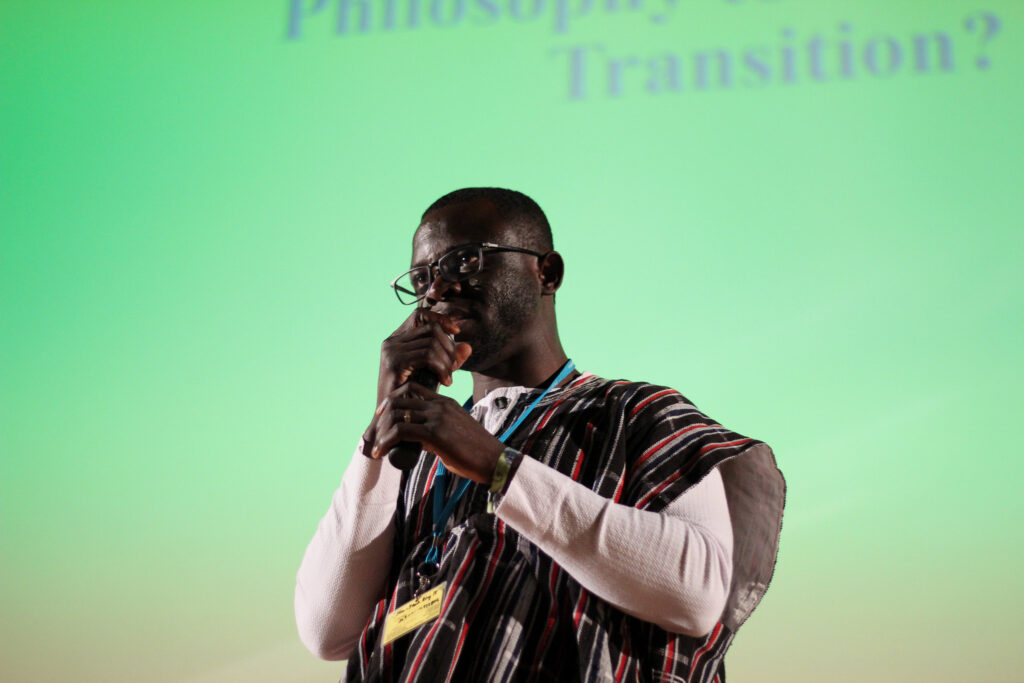 Researchers from TU Ilmenau and other universities present their results in an entertaining way at the Science Slam. Each presentation will take 10 minutes, you can think of it as a scientific stand-up. We are going to have several presentations with a break in between. Once all presentations are over, the audience will vote and decide which scientist wins and gets the prize.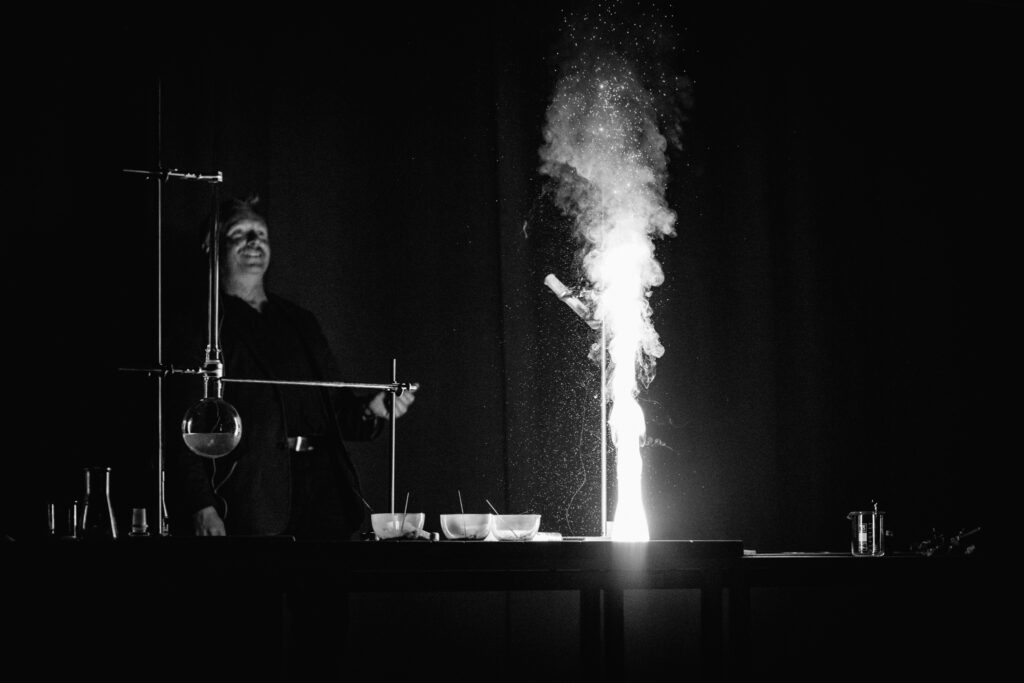 We present our Science Show with the former rector of TU Ilmenau, Prof. Peter Scharff. You can expect best entertainment and learn something from a passionate chemist. Be curious about many exciting and explosive experiments to complete the program at the dies academicus.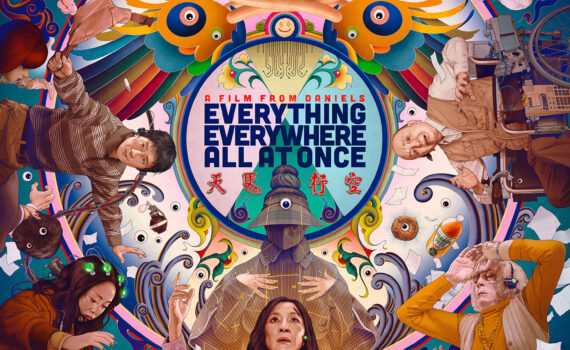 We present the 7 times Oscar winning masterpiece "Everything Everywhere All at Once". EEAAO tells a story of the problems of everyday life and how people face them. This mad two hour journey depicts how alternative decision-making paths in our lives would have looked like and becomes a very successful mix of many different genres at the same time.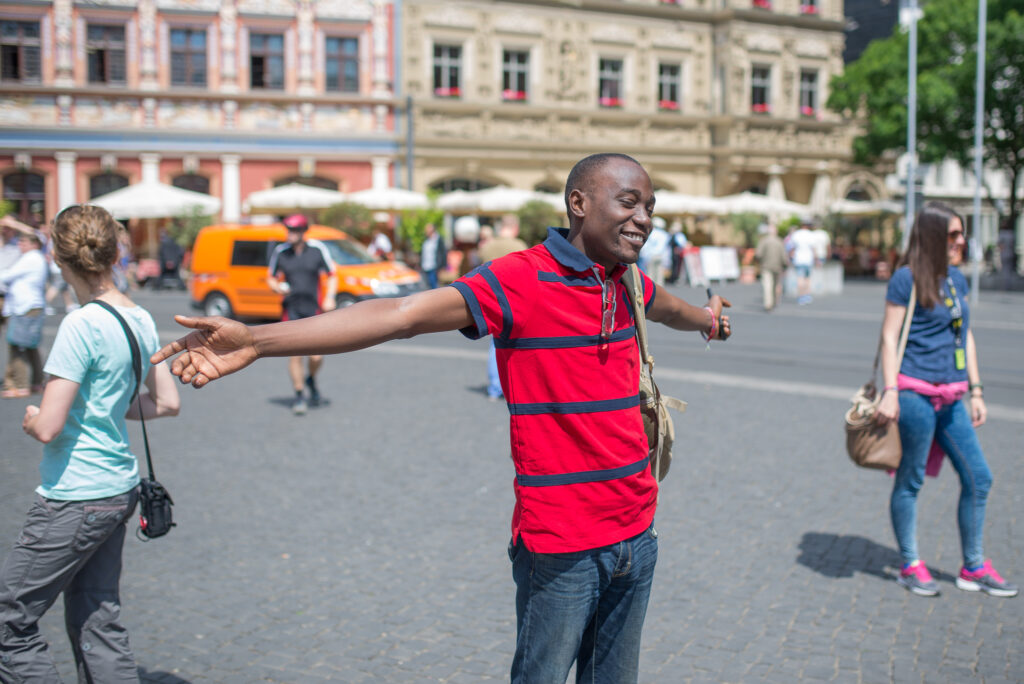 Thuringian Experience Day
On Thuringian Experience Day, you'll have the chance to get to know some of Thuringia's cultural offerings. When arriving at Ilmenau you will be given a choice of trips you can take – from tours through historic city centres of Weimar or Erfurt, to a trip to an Arts exhibition and Streetfood Festival or a hike through the Thuringian Forest. Look forward to learning more about German history and culture, or to enjoying the beauty of the local nature and landscape together with us!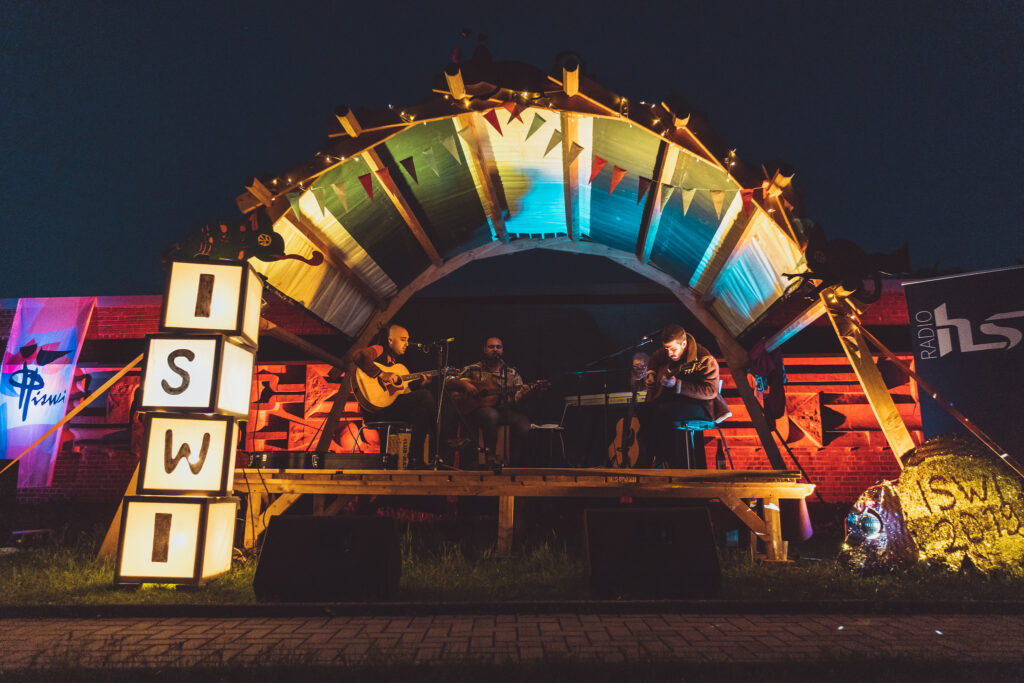 Chill out with your friends, enjoy the last night of ISWI 2023 and say good bye all the people involved in ISWI! There will be a perfect mixture of Live Music from Banana Jam, DJ's and a very relaxed atmosphere.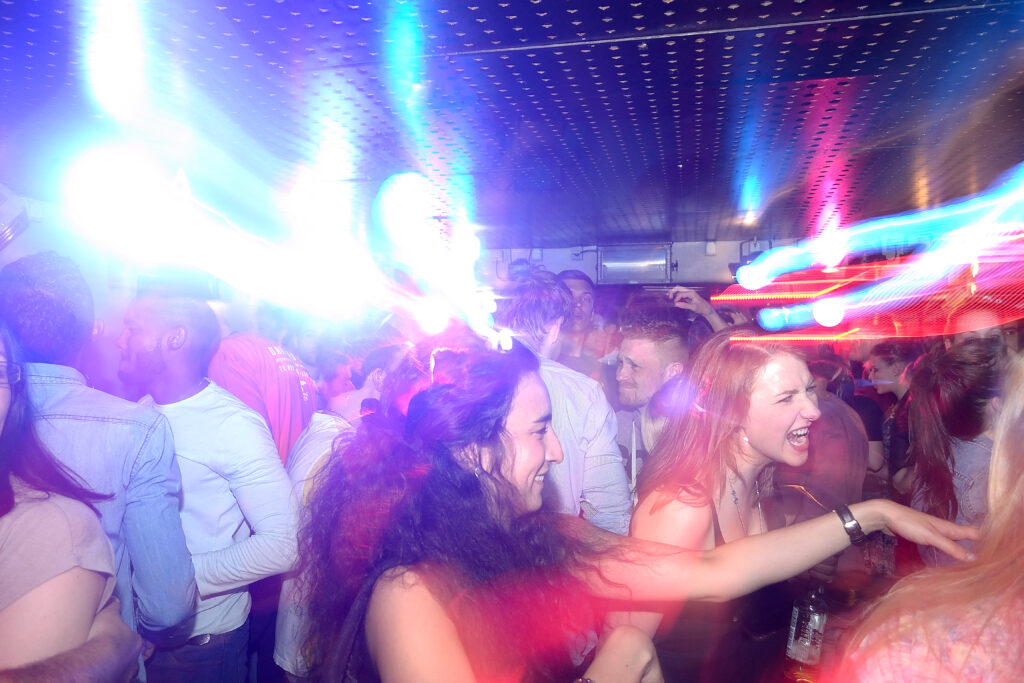 Ilmenau is well known for it's four student clubs in the basements of the student housings. They'll open their doors each evening with a special ISWI program.
If you want to take a break and drink some tea or coffee, visit the bc-Studentencafé.